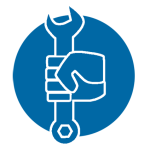 As one of the leading plumbing companies in Adelaide, we service 100s of homes and offices every year. We like to welcome all new customers to get in touch and join a network of happy customers.
Our company was founded over 3 decades ago to be a leading plumbing service, providing essential services for clients in and around the city. Over the years we've brought on board a number of specialists to handle various assignments, all of whom are dedicated to providing an outstanding service for our clients. Three decades and a couple of years down the line and the company still holds ground as one of the best in the whole region.
No matter the size of the tasks, our specialists provide excellent services that meet our clients' exacting needs. Our services are accredited and all our employees are friendly and professional and are fully vetted to ensure the very highest in industry standards.
We have served thousands of homes, industries and companies and our support base is made up of both new and returning customers. Our clients' satisfaction is essential to us and we offer a number of benefits, to ensure our customers support:
– We're on hand 24/7 day for your convenience
– We offer competitive prices.
– Up front quoted prices
– Our technicians arrive on time or will notify of possible delay
– Our team our polite, friendly and professional and we don't leave a mess!
– We use quality products and the latest technology
– We adhere to Occupational Health and Safety standards
– Our team is fully licensed
We hope you'll give us a call and let us know your problem. Reach us Monday-Sunday on 08 7070 6184