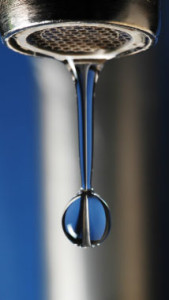 Our courteous and effective plumbing team provides an all-inclusive range of plumbing services for residential, commercial and industrial sectors throughout Gawler and Tea Tree Gully. We work closely with our clients to fulfil their expectations and meet every plumbing need they might have. We have years of experience in the plumbing field and we are highly dedicated to providing quality standards of service. No matter the time of the day or night, our plumbers are available to listen to your needs. Call us today!
Our master plumbers in Gawler and Tea Tree Gully are available for all kinds of tasks, whether big or small. From household maintenance to complex plumbing tasks, expect us to deliver quality results. From drainage repair tasks to buyer surveys for both big and small buildings, our trusted plumbing contractors are your first call for quality plumbing. Our skilled team ensures that all your problems are carefully analyzed and fixed efficiently and on a budget. Rely on us for professional and reliable plumbing services every day of the week, throughout the year.
We always analyze the problem and give advice on the most appropriate way of handling it depending on your requirements. You only need to call our team for all your plumbing needs. We take pride in the use of the latest technology in all our operations and use our years of experience to get the job done quickly and efficiently. Call our plumber Gawler and Tea Tree Gully Team on 08 7070 6184 for affordable quotes.
Our plumbers are available in the following neighbourhoods:
Modbury Heights  Houghton  Yatala Vale  Evanston  St Agnes  Redwood Park  Hope Valley  Greenwith  Evanston Gardens  Salisbury Heights  Gilles Plains  Golden Grove  Holden Hill  Highbury  Hillier  Fairview Park  Willaston  Vista  Evanston Park  Para Hills  Gawler West  Valley View  Ridgehaven  Modbury  Bibaringa  Gawler South  Kudla  Tea Tree Gully  Gulfview Heights  Modbury North  Dernancourt   Upper Hermitage  Wynn Vale  Gawler East  Banksia Park  Gawler  Surrey Downs  Gould Creek  Evanston South